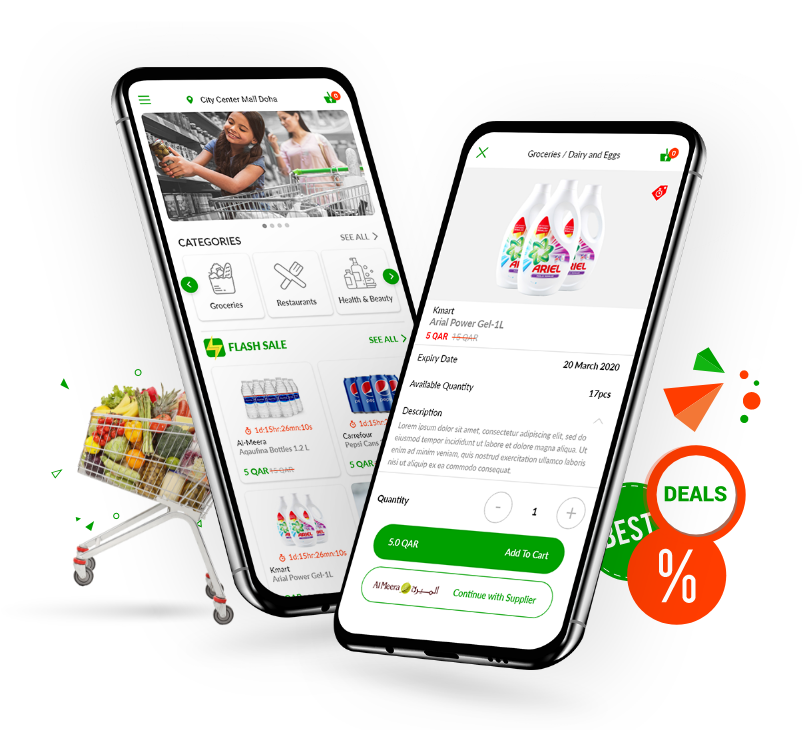 WASTED FOOD ISN'T JUST A SOCIAL OR HUMANITARIAN CONCERN,IT'S AN ENVIRONMENTAL ONE
It has been estimated that if food waste was a country, it would be the third highest emitter of greenhouse gases after the US and china, according to the food and agriculture organization (FAO) of the united nations.

Today more than 1/3 of all the food we produce in the world goes to waste before it's even sold or eaten. That's equal to about 1.3 billion tons that either never leave the farm, get lost during distribution or are thrown away in hotels , grocery stores ,warehouses, restaurants, or home kitchens… It could feed the world's undernourished population almost four times over knowing that still today 1 in every 9 people in the world suffer from under nourishment!

When we waste food, we also waste all the energy and water it takes to grow, harvest ,transport and package it. And if food goes to the landfills and rots, it produces methane, a greenhouse gas even more harmful than carbon dioxide.

About 10% of all greenhouse gas emissions are caused by food waste

Thankfully there are plenty of actions we can take and are effectively taking at the consumer level to make a significant difference From delivering leftovers to those in need to freezing food, shopping smarter and composting .. but what about the food industry's players who are shamelessly throwing away enormous amount of perfectly good products every day just because they couldn't sell them on time!? This needs to stop!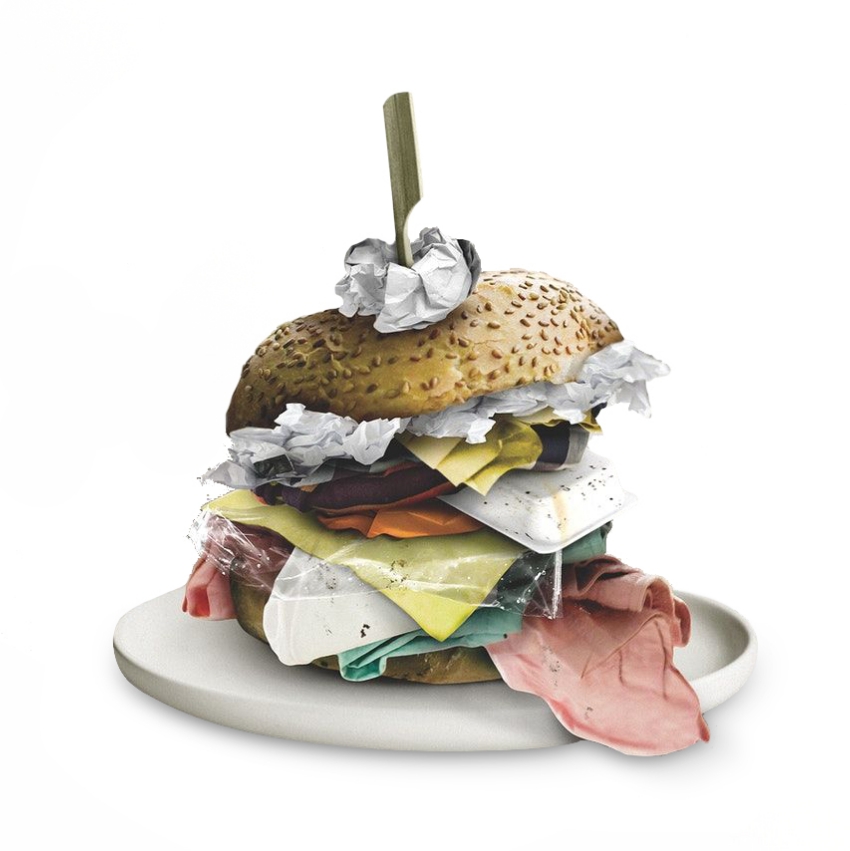 THAT'S WHY
ZAKEY

WAS BORN.

Zakey's mission is to encourage vendors in Qatar and the MENA region to offer their near expiry products, overstock, aging stock and surplus at a lower price enabling families and individuals to benefit from them instead of feeding landfills! At Zakey we are working on bringing people together from the hospitality industry, retail and food services sectors as well as pharmacies, and beauty industry with the support of governmental institutions and consumers to take an active step towards zero waste.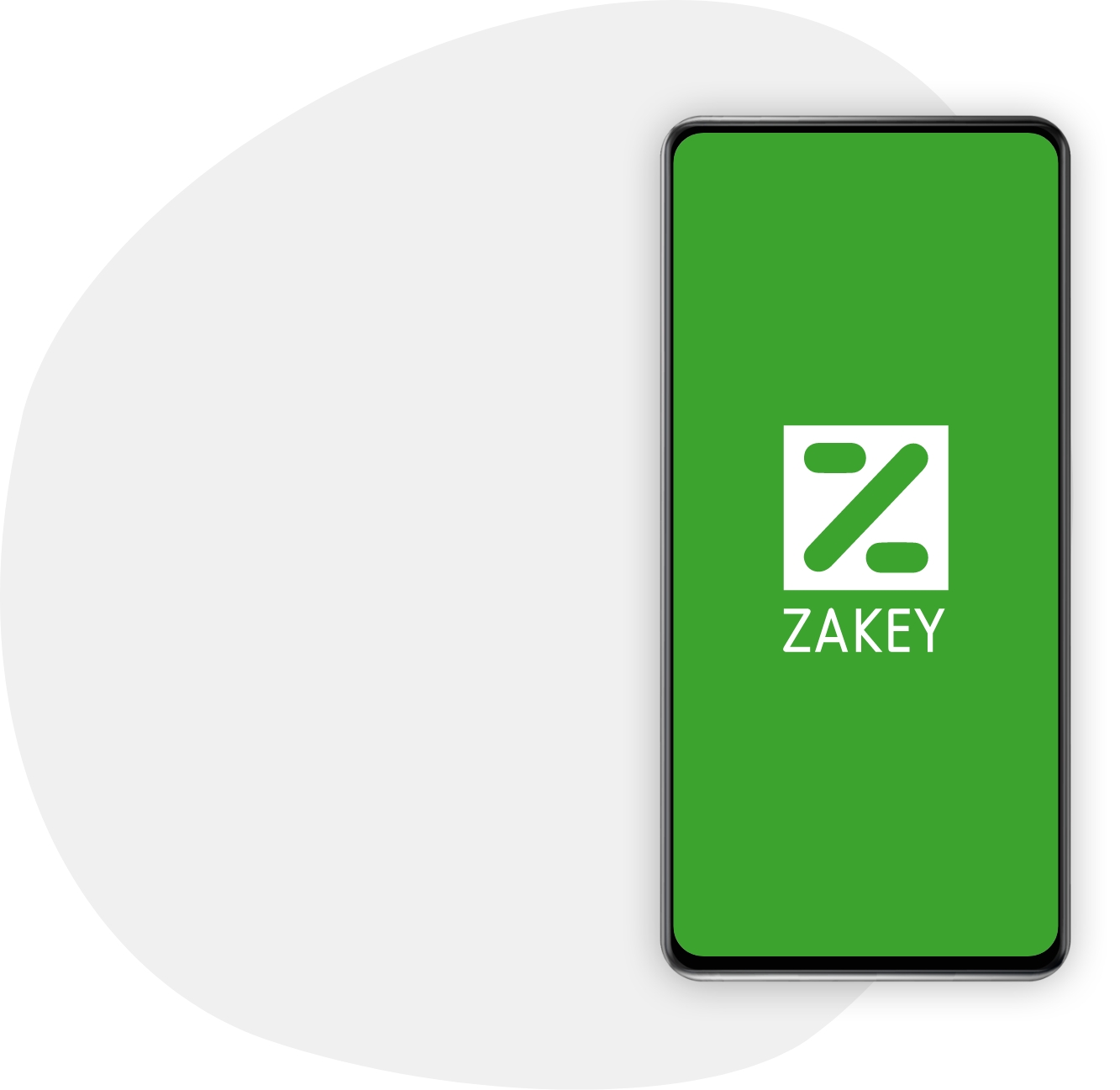 OUR WORLD IS CHANGING FASTER THAN ANYONE PREDICTED.

Already fresh water supplies are shrinking, agriculture yields are dropping, our forests are burning .. – all in part due to global warming.
Talking about it and Liking a post on social media is not enough anymore, we need to take action. Together!
JOIN OUR MOVEMENT AND BECOME AN EVERYDAY HERO

By saving perfectly good products from going to landfills whether you are a consumer who is saving money and helping the planet or a seller who is reducing his losses all while reducing his carbon footprint.
WE ALL WIN WITH ZAKEY.
SO WHAT ARE YOU WAITING FOR? SHOP SMART-

SHOP ZAKEY!
Best Prices,
ZAKEY connects you with local businesses that want to share high quality SURPLUS products and OVERSTOCK merchandise at a lower price to make sure you save money all while helping the planet.
Less Food Waste,
Less Pollution!
Reducing food waste is the most effective way to shrink its impact on the planet but it is a huge challenge and we need everyone's support.
Why Trust Us
ZAKEY is licensed by the Qatar financial center (QFC) license #00952 and partners with the 100% Qatari owned payment gateway SADAD making sure all your online payments are secure and in safe hands!

ZAKEY also partners with the best delivery companies to bring you the best delivery service in the country! with more than hundreds of cars and motorbikes, the well trained and professional drivers' mission is to deliver your orders as fast as possible.
How it Works
We are always looking for unique and exciting products to offer you on ZAKEY! we partner with local businesses and your favorite shops and brands to bring you the best prices in town!

browse from the comfort of your home all the offers, discounted products and services in the Qatari market. on your first checkout you will be asked to create an account in a few easy steps u join our movement to tackle climate change!
SCREENS
Home
Categories
Deals Listing
Product Details
Supllier Dashboard
Product Adding
Product Review
Product Alert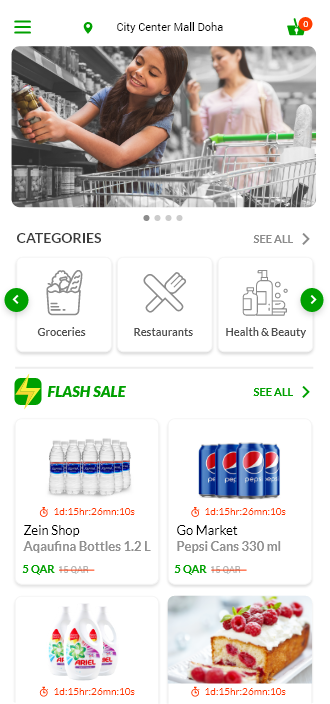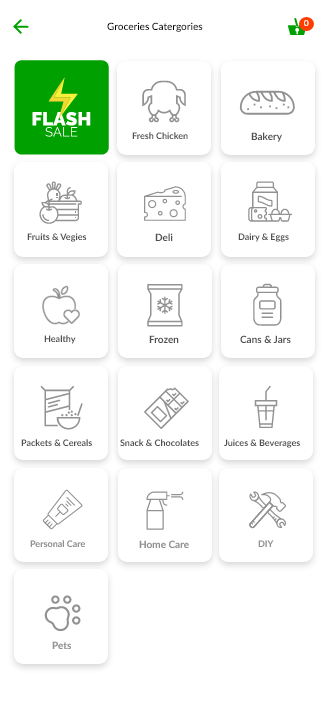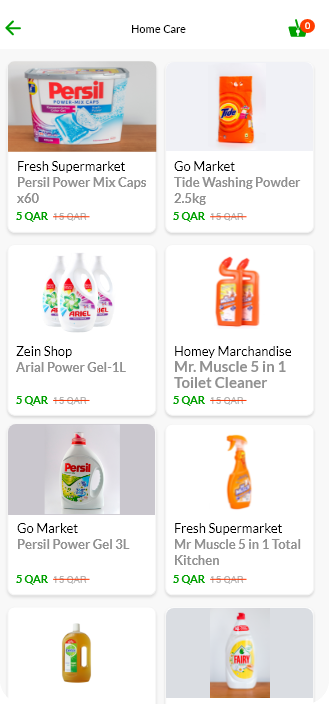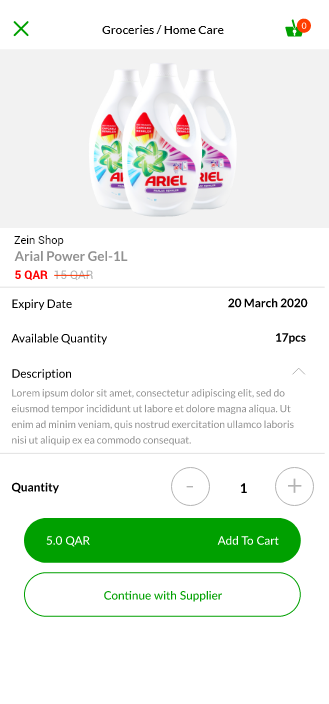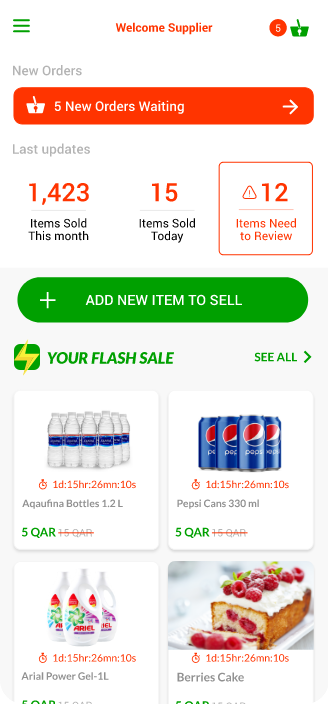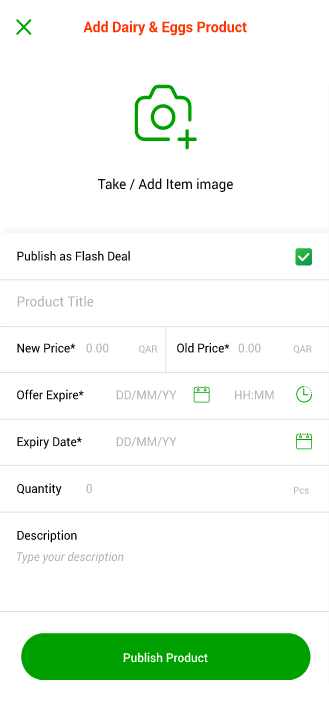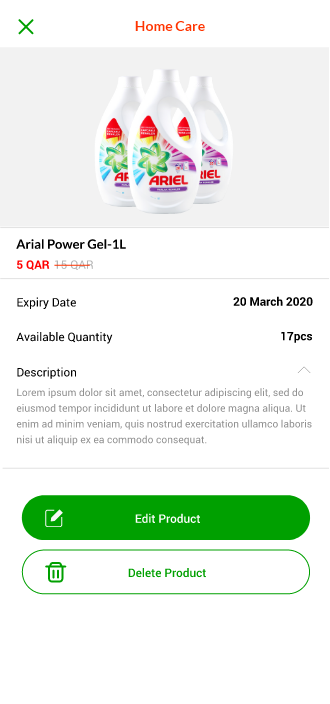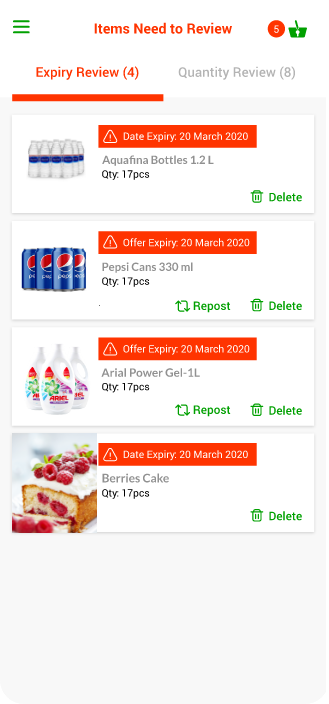 Download our free App to quickly and easily browse all discounted products in town delivered directly to your door!
Categorizing makes it easier for you to find the product you're searching for.
Check out and benefit from the best deals on a wide range of products.
The application provides clear details about the products so you can make the best choice.
Have a preview of how your products are published.
Upload your products on the application including their expiry date, price, description and more.
Check your products details after posting them.
Track your products in terms of quantity and expiry date.